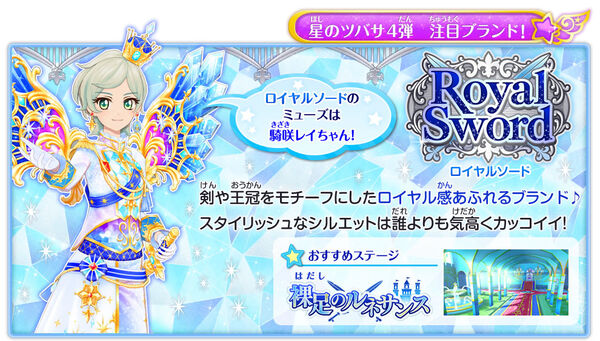 Royal Sword (ロイヤルソード, Royal Sword) is a cool brand that debuted in Data Carddass Aikatsu Stars! Wings of Stars - Part 4 and in Episode 80 of the anime. It is founded by Rei Kizaki.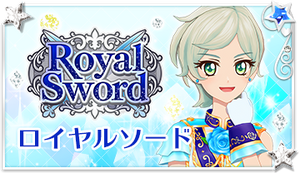 About
Brand Concept
A brand with overflowing royalness that uses swords and crowns as its motif. The stylish silhouette that its coords give out makes anyone appear noble with coolness!
Known Users
Chronology
Cardlist
Data Carddass Aikatsu Stars! Collection Cards
Promotional Cards
Coords
Gallery
Main article: Royal Sword/Image gallery
Trivia
Ad blocker interference detected!
Wikia is a free-to-use site that makes money from advertising. We have a modified experience for viewers using ad blockers

Wikia is not accessible if you've made further modifications. Remove the custom ad blocker rule(s) and the page will load as expected.